Automotive locksmiths Servicing Sydney 24/7
It is inevitable that we will all lock our keys in our car at least once, so instead of trying to resolve the issue yourself and risk damaging your vehicle, call the professional automotive locksmiths from At Call Locksmiths and have your keys back sooner. All emergency auto locksmiths are guaranteed to be onsite within 30-60 minutes for the most convenient service possible.
At Call Locksmiths delivers qualified services to motorists across the Sydney CBD and surrounding suburbs. Able to service the city day or night, we also offer emergency services that operate 24 hours a day, 7 days a week for those unfortunate times late at night or after hours where you require our services.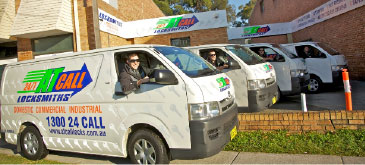 Delivering Convenience and Affordability to Motorists Across Sydney
If you're in need of an auto locksmith, trust the services of At Call Locksmiths. Priding ourselves on offering affordable and friendly services, you know you can rely on our team of professionally trained locksmiths.
Automotive Keys
At Call Locksmiths can make and cut keys for most including transponder (electronic chip) keys:
Car Keys – including most transponder (electronic chip) keys and roof racks
Motorbike Keys – including petrol cap locks
Boats Keys
We can supply, cut and program keys to 80% of all modern cars. Please contact us for a personalised quote on all Automotive Re-Key and Replacement.
Automobile Locks
At Call Locksmiths can supply the following services:
Open Car doors
Repair or replace door and boot locks
Repair or replace ignition locks
Repair or replace tyre or roof rack locks
Successfully servicing clients across the city, our team is guaranteed to get the job done for you. Regardless of where you are or what time of day or night it is, you can trust At Call Locksmiths' skilled automotive technicians to open your car and get you back on the road.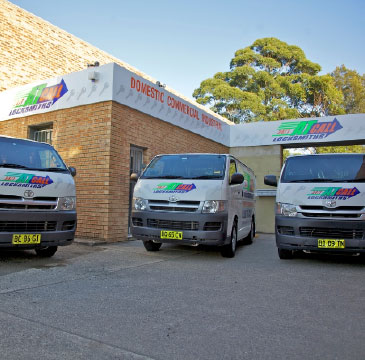 Local Automotive Emergency Locksmith
Our automotive locksmiths work throughout Sydney for all your emergency automotive security needs. If you are locked out of your car or if your vehicle has been broken into, contact At Call Locksmiths and one of our local automotive locksmiths will come to you.
Our 24-hour emergency locksmiths in Sydney also provide automotive security emergency services. These services include car key replacement, car lock repair and automotive re-entry solutions.
At Call Locksmiths have been Sydney's locksmiths of choice for over 32 years.
We provide home, business, vehicle and emergency locksmith services throughout South Melbourne and its surrounding suburbs. For a list of the suburbs we cover, visit our Service Areas page. For more information, or to arrange a free on-site quote, contact At Call Locksmiths today on 1300 24 22 55 and let us help you.